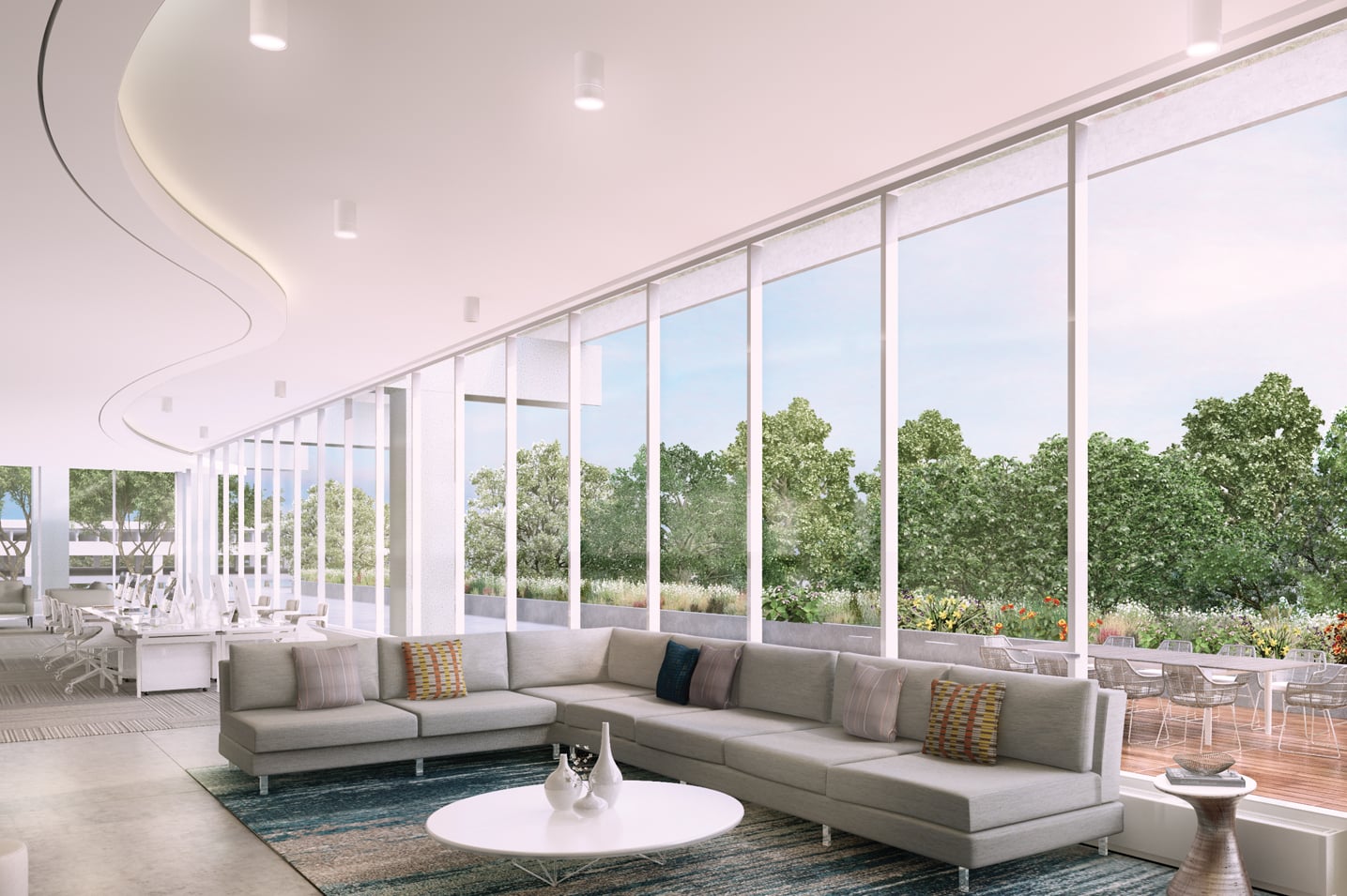 Greenwich
American
Center is
The Center.
This isn't just the Greenwich
American Center. It's The Center.
Out here, there are wide open spaces and there's picturesque scenery, but you're definitely not in the middle of nowhere. You're in the center of everything. The Center of a community of creative, like-minded companies. The Center of independent thinkers. The Center of property that inspires. The Center of Greenwich.
of large flexible floorplates.